In version 0.9.8 a lot of bugs were fixed, while the focus was to improve usability. The "Find and Replace" dialog has several new features: Searching is now restricted to selected cells, so that it's easy to search only within a single column. Rows can be flagged, either manually (click onto the row header while ALT is pressed), with the macro function flagRow() or by clicking "Flag Matching Rows" in the "Find and Replace" dialog. Flagged rows are shown with a red background. The "Data" (formerly called "Find") menu provides several functions to work with flagged rows.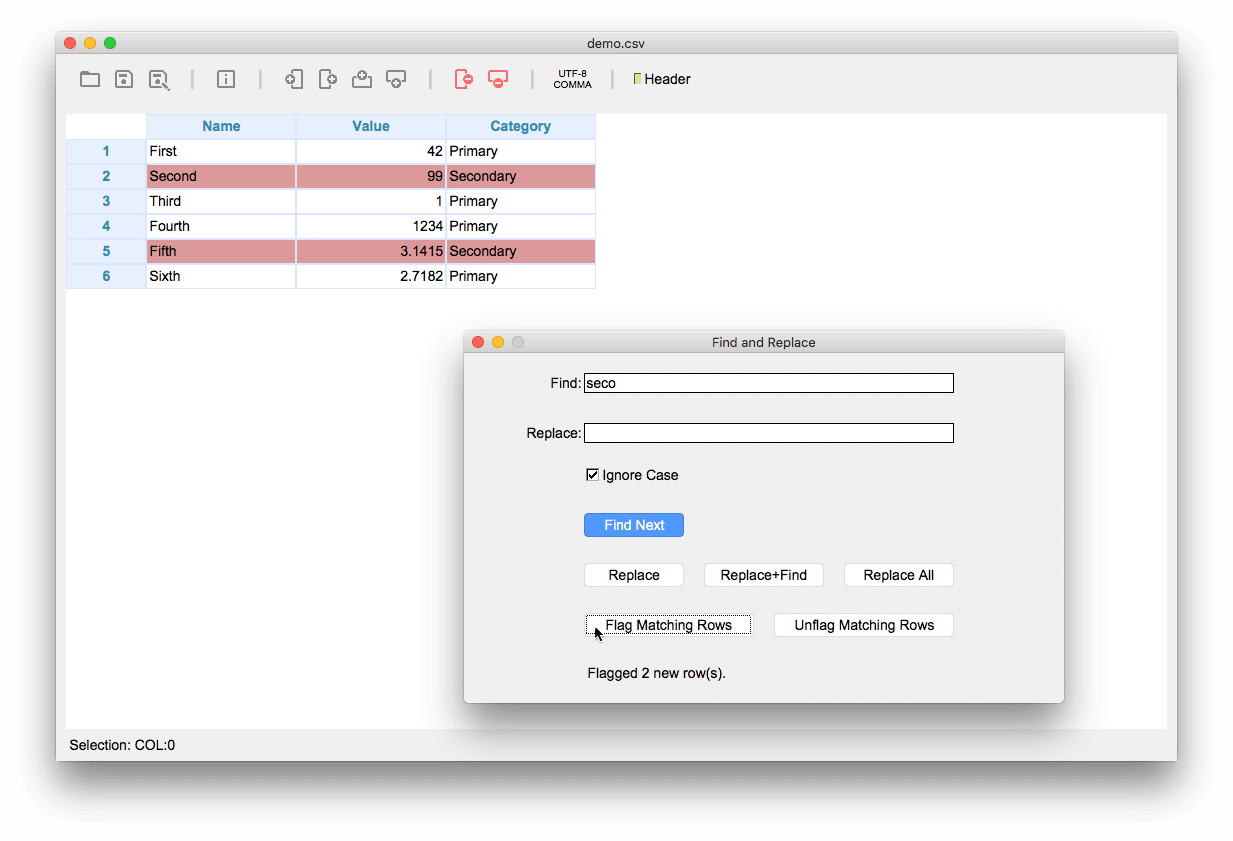 There are more new features and improvements:
You can now choose between three quoting styles when saving your CSV file:

"Only when needed": Puts quotes only around cells that contain the delimiter character, quotes or line breaks. This is the style suggested by the definition in RFC 4180.
"On all fields": Puts quotes around all cells, no matter if needed or not.
"Around all strings": Puts quotes only around cells containing strings, i.e. no numbers.

"View > Jump to Row …" lets you navigate to a given row number.
Clear all selected cells by pressing the BACKSPACE key.