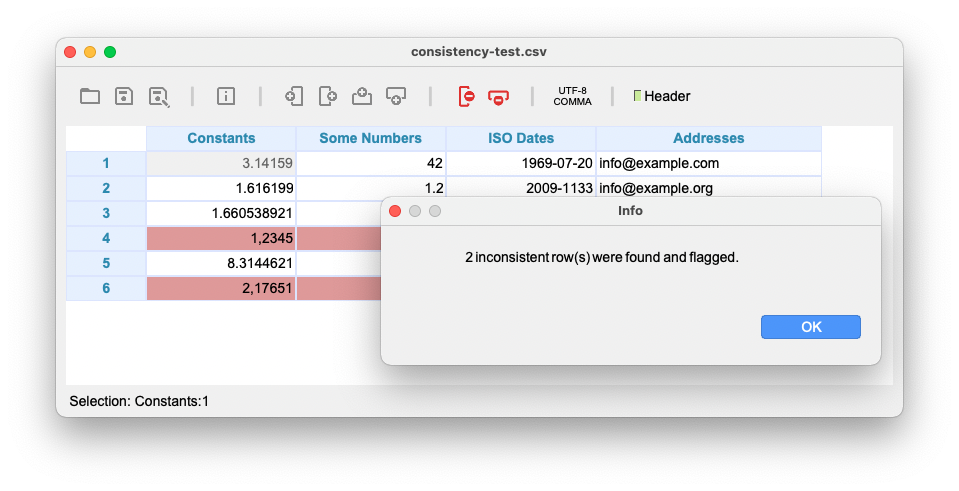 Version 1.6.0 offers a new feature that many users have asked for. With "Data > Check Data Consistency …" you can easily check if the values in the currently active column look consistent.
But what does "look consistent" mean?
Data consistency is crucial for most use cases where CSV files are involved, but typically consistency depends on that very use case. To find possible inconsistencies, Tablecruncher checks all the values within the currently selected column and tries to find out what data type is present in most of the cells. Any cell with content that doesn't match the data type of the majority of cells in the selected column, is flagged as "potentially inconsistent".
Currently, it checks for these types:
Integer
Floating point (with decimal point)
Floating point (with decimal comma)
Date
Email
Number (Digits, optionally combined with points, commas and/or hyphens)
Of course, the check for inconsistent line lengths (different cell number per row) is additionally performed when opening a CSV file.
Older versions are ready to be downloaded on the Download page.
Features
Feature: Check data consistency
Fixed: Some smaller bugs